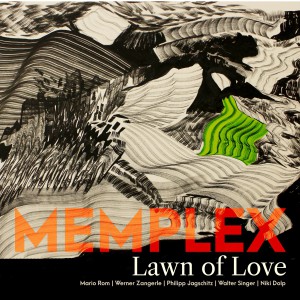 Listen Closely is happy to announce Memplex' second Album release – Lawn of Love
Since their debut album "Souvenir" (2012) a lot happened in the careers of the five guys of Memplex. All of them can look back at a successful and exciting time as Musicians in the local and international Jazz-scene.
Perfect circumstances to reunite, gather all collected impressions and take it to the next level: Every single one of the five musicians contributed compositions to their album "Lawn of Love". Songs that sound like title tracks or jingles of not (yet!) existing TV-Series – and on top of that all you can hear joyful and fervent improvisations. Instrumental (potential hit) Music!